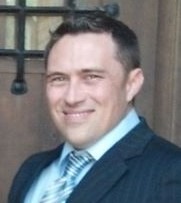 Michael Kibler is the all-American man. He was born and raised in Fort Smith, Arkansas, enlisted in the United States Marines Corps at 18, and worked for 15 years in the Federal Aviation Administration, where he retired in 2019. However, with a passion and ambition to serve his community and fellow veterans, Michael joined the KNE Realty 360 team to help Americans in one of the biggest transactions of their lives, buying and selling their home. 
 A husband to his lovely wife Kelly for 19 years and a father to his teenage son Ethan, Michael values family immensely. Having moved all over the country, he also understands the stress and anxiety that can be put on a family when buying and selling a home. Moreover, with this experience, the veteran knows how to make the process timely, efficient, and burdenless. 
Being a former manager in the Federal Aviation Administration, he has the experience in contract negotiations, training administration and collaboration. Through critical thinking, Michael is able to give objective analysis and evaluation of any issue. In short, he is able to lead his clients to make an informed decision when buying their first or second home. 
He believes in building a rapport through honesty and integrity. Through open and honest communication, he is able to further educate and guide clients from beginning to end with their home-buying journey.