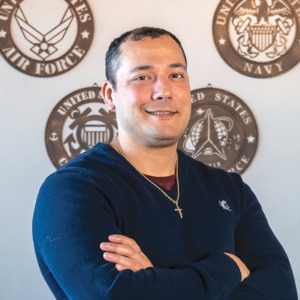 Anthony Bunnell is originally from Cleveland, Ohio. At age 18 he joined the military and is still an active-duty commissioned officer who has achieved the rank of Captain. From enlisted ranks through Sergeant First Class and on, he's been airborne infantry, operating room specialist, leadership instructor, overseas theater engagement NCO, nurse and medical recruiting OIC to name a few. 
Tony had his entrance into real estate in 2005 shortly before "the crash," and is an investor currently expanding his portfolio in rental properties in the Michigan area. 
Father to 3 super-amazing kids, he spends his valuable free time with his family. 
Tony uses his vast library of experiences from all different areas of life to deliver a compassionate, strong, steadfast, and acutely accurate market analysis and client-oriented care. You can count on him to be a rock in the storm.