Reasons NOT to Buy a House
Posted by Lauren Webb on Saturday, June 29, 2019 at 8:11 PM
By Lauren Webb / June 29, 2019
Comment
I know a Realtor saying there are reasons not to buy?! It's the definition of insanity! Unless your Realtor is a true advocate for you like we are. There are reasons not to buy and there are bumps in the road. None of these are a deal breaker by themselves but they can make the loan process hard or make buying this minute a poor choice.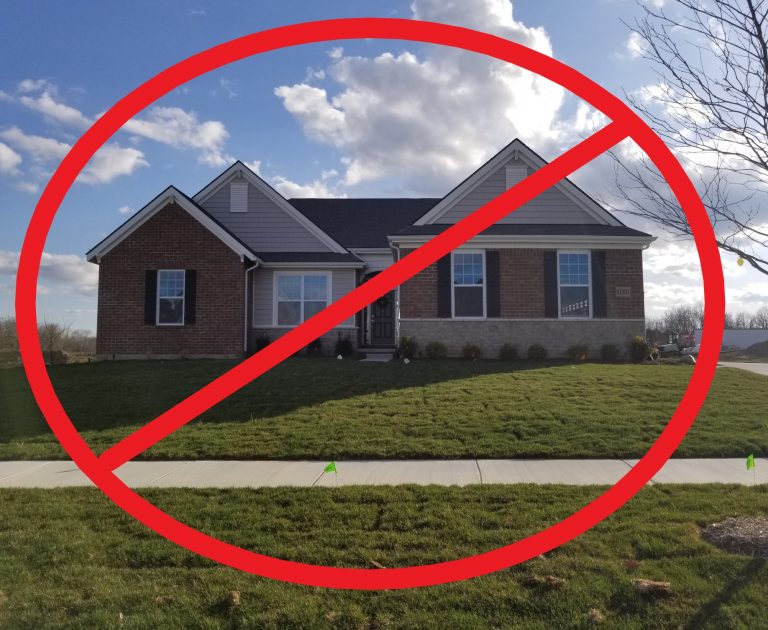 No Down Payment
Excluding VA loans, USDA, and a group of first-time home buyer programs, you will need to make a down payment to finance a home purchase. This amount can range from 3.5% of the sales price for an FHA loan to a minimum of 10% for a conventional loan. YOU DO NOT NEED 20% DOWN that being said some conventional loans have better rates for buyers who can put down that much money. I always suggest talking to a loan officer that is familiar with a plethora of loan options ( Conventional, VA, FHA, USDA, and first time home buying programs) Your local bank is definitely an option but sometimes working with a loan officer that is aware of all of these options can save you money and make the home buying process much easier.
Bad Credit
Bad credit can disqualify you from obtaining any mortgage. Those with credit scores below 620 might find hard-money sources that will lend on a home, but the interest rates and fees will be high. A higher interest rate equates to a higher mortgage payment. If you have borderline credit, consider waiting, and make changes in your spending habits to improve your FICO score. Not sure what you can do to improve your credit score? Call your loan officer and they can help you with some information on what really will benefit you and your score.
High Debt Ratios
Lenders change the rules all the time for debt ratios. If bills eat up 50% of your gross income every month, you probably cannot afford a mortgage payment on top of those expenses. Because lender guidelines have changed since the mortgage meltdown of 2007, your debt ratios will need to be really low or you will never get through underwriting. Consider paying down or paying off your credit cards before buying a home. This will also help improve your credit score.
Little Job Security
If you have reason to believe that your job may be in jeopardy, now is not a good time to buy a home. Many homeowners who go into foreclosure end up in that position because they have lost their jobs. Unemployed individuals often place priorities on buying groceries and putting gas in the car over making a mortgage payment, hoping they can make up the mortgage payments later. Instead, they tend to go deeper into debt.
Tend to Move Every Year
Buying a home is generally a long-term commitment. If you love the excitement of new digs, which makes you want to constantly change your environment, you may find that it's difficult to sell your new home in a relatively short period of time without absorbing a big loss. The reason many people buy a home is to build equity, and it's very difficult to build equity if you're buying and selling at the drop of a hat.
So, what's the takeaway? There are truly reasons to hold off on buying a home but as your holding, off also seek professionals who can help you reach your dream of homeownership. I have seen far too many people try their hardest to Improve credit or their debt ratio and take steps that were not as beneficial as they thought they would be. If you need help understanding this crazy world of real estate, I would love to help you so contact me today!